OVERVIEW
The program is designed to teach and instill the ability to tell a story through pictures. The best way to learn is from people who have mastered their craft. Peter Sanders is an internationally acclaimed photographer renowned for his documentation of the Islamic World. We want to create such an environment in different places in the world where everyone, from the beginner to the expert, may benefit from Peter Sanders's vast knowledge and experience of photography and storytelling. The programs consist of four master classes, which form the core of the program, covering various topics. Sidi Peter shares his experiences and stories and then demonstrates. This is followed by opportunities for each participant to shoot pictures at various locations in the area.
SPEAKERS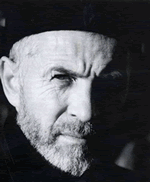 Peter Sanders is an internationally award winning photographer who began his career in the 1960s as one of London's leading photographers of rock musicians, photographing Jimi Hendrix, Bob Dylan, The Rolling Stones, The Who and many more.
In 1971 Peter travelled on a spiritual quest to India, afterwards to Morocco, then to the Holy Cities of Makkah and Madinah. From his ongoing travels, he has built up a huge photographic archive of over a quarter of a million photographs of the Islamic World, its people, architecture and cultures. His work is shown internationally in exhibitions, presentations and books. Recently, Peter created the 'art of seeing' photographic workshops to encourage young people into the creative arts.
His empathy with both spiritual masters and ordinary people has opened many doors and allowed him to photograph many ofwhom have never been photographed before.
Peter continues to travel worldwide on a number of commissions for a variety of international clients.
For More information, please visit:
REGISTRATION
- Registration Fee:
RM1060 per participant
.
- Registration fee includes:
Program fee

Accommodation based on shared rooms (6D5N)

Arrival to Kuching:

Check-in: 31 Aug,

Check-out: 5 Nov. 2015

Daily meals

Ground transportation.
- All participants coming from outside of Kuching must cover their own flight/ transport to Kuching, Sarawak.